OUR MISSION:
Bridging Individual and Collective Bodies of Faith within our communities together with civil and business organizations to effectively overcome homelessness and establish effective methods of homeless prevention.
---
Join us for a wonderful afternoon to benefit Project TOUCH!!! Sunday 8/10/14 - FREE concert at Temecula United Methodist on Margarita just South of Rancho California Rd. in Temecula. Larry Wilder and his son Nolan Bronson have
generously donated their time and talent for a very special benefit concert!!
Bring your family and join us for a delicious BBQ at 11:30am - followed by the FREE concert at 12 noon. larrywildermusic.com
---
Click here for a printable version of This month's Newsletter!
---
Project TOUCH is thrilled to be a Cause supported by a wonderful new business loyalty program ~ every1rewards!!! Nominate your favorite business to become part of the
program!
Ask Kristine Turner how you can help support Project TOUCH when you do your daily shopping, dining and living!
---
This week we recognize the wonderful individuals who are part of TEAM Referrall - Vail Ranch!
Thank you for your tireless efforts to help support Project T.O.U.C.H.
---
Thank You!!!!
Couldn't have asked for a Better Day...Better Golfers...Better Sponsors and Supporters!! We are so very grateful to everyone who participated in our 6th Annual Golf Classic!!
We had a wonderful time, and hope you did too!
SAVE THE DATE!
Friday May 1, 2015
...Journey at Pechanga!!
7th Annual Celebrity Golf Classic
Please Join Us!!
Thank you for your Support:
---
Become a Monthly Supporting Angel ~ Our Monthly Supporters are the Heart of Project TOUCH!
You play a critical role in keeping the program open and available to those in need...THANK YOU!
To send your support by mail, please click on the pic above for a printable version
---
IVBCF Fashion Show 2014 Rocked!
Thank you to everyone who gave of their time and incredible talents to bring couture fashions and fun to the runway in Pechanga's Grand Ballroom!!
MTV's Heart Hays was a huge hit and the fashions were spectacular!! A must-see event every year...thank you to the wonderful members of IVBCF for choosing Project TOUCH as one of the non-profits to partner with.
---
A
BIG

,

BIG

,

BIG
THANK YOU
TO BANNER MATTRESS, LISA SCORZIELL AND THE SCORZIELL FAMILY FOR THEIR DONATION OF SIXTEEN MATTRESSES TO PROJECT TOUCH. THIS DONATION MEANS THAT MANY FAMILIES WILL HAVE A PLACE TO REST THEIR WEARY HEADS THIS YEAR AND MANY YEARS TO COME. PLEASE JOIN US IN THANKING THE SCORZIELL FAMILY AND BANNER MATTRESS FOR THEIR AMAZING GENEROSITY

.
---
BUSINESS OPPORTUNTIES
Do you have a business or items you'd like to donate for our events!? We would love to help you put your valuable products and services in front of all of God's Fan Club!! Our upcoming events are in need of Silent Auction Items, Raffle Prizes, Giveaways and more! Please contact our office to see how you can get involved: 951-677-9661
---
Calling ALL Temecula Area Churches!!
One Sunday a year we would be so very grateful if all churches in the valley would ask every member to donate $1 to a special collection for Project T.O.U.C.H.'s Annual Dollar Days Campaign to help combat homelessness in Southwest Riverside County.
We do all the work that day - you just let everybody know! For details: call 951-677-9661 Thank you!
---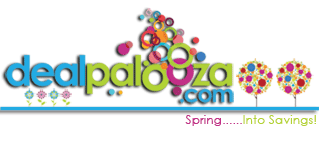 Deal Palooza is Smart Card's new daily deal program offering you 50%-90% savings on local deals PLUS it is a great way for Project T.O.U.C.H. to earn extra funds!
Project T.O.U.C.H. will receive a $1.00 every time someone joins plus an additional $1.00 for each deal you purchase that is priced at $10 or more.
Click on the dealpalooza logo above to sign-up, start saving and help Project T.O.U.C.H.
---