OUR MISSION:
Bridging Individual and Collective Bodies of Faith within our communities together with civil and business organizations to effectively overcome homelessness and establish effective methods of homeless prevention.
---
Temecula officer buys shoes for barefoot homeless woman
| | | |
| --- | --- | --- |
| Our Temecula and Murrieta Police Men & Women are incredible! We are so very thankful for all they do in our community!! Nice Job Officer Pierson!! | Please take a moment to watch this incredibly moving video...this is why we do what we do... | We are truly grateful for the work our Temecula and Murrieta Police men and women do for the community!! We are gearing up for the winter shelter to help those in the community in need! |
---
Project TOUCH is gearing up for the WINTER SHELTER – 30-40 people - families and children included, seek shelter every evening once the cold wet winter moves into the valley…Do you have an organization, church or your family that can volunteer to make DINNER one night over the course of the 3-4 months that the shelter is open? Please contact our office to reserve a day and time! 951-677-9661
---

The 2nd Annual TURKEY TROT was a Blast! Check out all the great photos on our Facebook Page here!!
---

Are you ready for Thanksgiving!??
Don't overeat...instead - start the day with a FREE BOOTCAMP!!! Thanks to our partners at SANDSFITNESS - join the fun at Cal Oaks Sportspark 6am. If possible - Bring a roll of toilet paper or a toiletry item to donate to Project TOUCH for the cold weather shelter!!
---
You've heard of Black Friday ~ Small Business Saturday and Cyber Monday?
Make plans now for #GIVINGTuesday!!
We are so very Thankful for the ability to help those in need. We ask you to look at your blessings and think of how you can help Project TOUCH as we enter what is predicted to be a very cold, wet winter in the valley. Our COld Weather Shelter opens Tuesday December 1st to help our most vulnerable citizens seeking a warm bed, hot meal, and shelter from the storms. This #GivingTuesday - please keep Project T.O.U.C.H. in mind as you plan your checklist. Details coming soon how your gift - no matter how small - helps...
---
THANK YOU!!!! THANK YOU !!! THANK YOU!!!!
We are so very grateful to these wonderful Valley Restaurants:
RJ's Sizzlin' Steer | Fillipi's | The Mill | Rolling Moon Sushi | Pizza Factory | La Pasadita | Pat & Oscars | Upper Crust Pizza | Richie's Diner | Sizzler's Blue Water Grill | Los Primos | Nothing Bundt Cakes | Truly Madly Sweets | Wilson Creek Winery | Leoness Winery and More!
Over 100 supporters of Project TOUCH enjoyed our Inaugural
Taste of the Valley...Shelter From The Storm Dining Event and fundraiser for the Winter Cold Weather Shelter!
The Heart of Gold Sponsorship Program alone raised $17,000 to directly fund beds and rooms for the Winter Shelter Program!
You too can be a Heart of Gold Sponsor - please contact our office to find out how: 951-677-9661
---
A Huge Thank You to the Pechanga Charity Golf Classic for bringing together Tribal Government and Indian Gaming
Industry leaders to raise nearly $1 million for vital nonprofits throughout the region. We are thrilled to be a recipient of this event, and honored to be a part of this great event!The $25,000 we received has made a monumentous impact on our ability to provide more housing and transportation and emergency needs for some of our valley's most vulnerable citizens!
---
SAVE THE DATE - The 8th Annual Celebrity Golf Classic April 25, 2016
REGISTER TODAY for the 2016 event - click HERE
Check out all of the photos from 2015 on our Facebook
---
Project T.O.U.C.H. is so very blessed
to Have
incredible support from the Community!
We are always thrilled when a longtime supporter continues to recognize the great work being done in the lives of our most vulnerable citizens. Thank you Dunamix Dance of Temecula for your Heart! Your Compassion...and your Prayers! We can't do what we do without the love and support of the community. Find out what Dunamix is all about - click here

The Good News...for a Change!

Read the latest happenings at Project T.O.U.C.H.

"Project T.O.U.C.H. is a miracle - a blessing! My son loves this place, so many kids to play with, his school is across the street, all the trees and the playgrounds. It's amazing". Canessa and her wonderful son Savyon took a few minutes to share their thoughts with us after one of the monthly meetings.

Click here for archived Newsletters

Click on the newsletter (above) for more details on the latest happenings!

Catch The VISION!

Become a

Monthly Supporting Angel!

See CLEARLY How You Can Change A Life...Just $20 / month for 20 months! Click here

If you are in the market for Solar Energy, please consider our friends at Solar City!

They will donate $250 to Project T.O.U.C.H. for every installation.
---
---
A
BIG

,

BIG

,

BIG
THANK YOU
TO BANNER MATTRESS, LISA SCORZIELL AND THE SCORZIELL FAMILY FOR THEIR DONATION OF SIXTEEN MATTRESSES TO PROJECT TOUCH. THIS DONATION MEANS THAT MANY FAMILIES WILL HAVE A PLACE TO REST THEIR WEARY HEADS THIS YEAR AND MANY YEARS TO COME. PLEASE JOIN US IN THANKING THE SCORZIELL FAMILY AND BANNER MATTRESS FOR THEIR AMAZING GENEROSITY

.
---
BUSINESS OPPORTUNTIES
Do you have a business or items you'd like to donate for our events!? We would love to help you put your valuable products and services in front of more than 1000 of God's Fan Club!! Our upcoming events are in need of Silent Auction Items, Raffle Prizes, Giveaways and more! Please contact our office to see how you can get involved: 951-677-9661
---
Calling ALL Temecula Area Churches!!
One Sunday a year we would be so very grateful if all churches in the valley would ask every member to donate $1 to a special collection for Project T.O.U.C.H.'s Annual Dollar Days Campaign to help combat homelessness in Southwest Riverside County.
We do all the work that day - you just let everybody know! For details: call 951-677-9661 Thank you!
---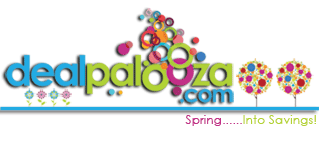 Deal Palooza is Smart Card's new daily deal program offering you 50%-90% savings on local deals PLUS it is a great way for Project T.O.U.C.H. to earn extra funds!
Project T.O.U.C.H. will receive a $1.00 every time someone joins plus an additional $1.00 for each deal you purchase that is priced at $10 or more.
Click on the dealpalooza logo above to sign-up, start saving and help Project T.O.U.C.H.
---